Shree Arbuda Group of companies, established in 1991 as a guar gum split manufacturing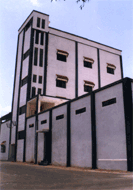 company, equipped with the state-of-the-art, environmentally controlled, production facilities, chemical & bacteriological testing laboratories, which are second to none, and an ultra modern administrative infrastructure backed by the latest technological advances, coupled with highly skilled manpower, we meet customer needs with the broadest possible range of performance solutions.
Based in the heart of Guar producing region of Dhanera, we are naturally well positioned to expedite consignments destined for exporting to foreign countries or for forwarding within India. Geographically speaking, we are well connected by state highways to Rajasthan, Madhya Pradesh, and Maharashtra and have access to the Arabian Sea which lies to the west of Dhanera for our exports.
We have our own 200 acre farm where we grow top quality Guar resulting in an equally good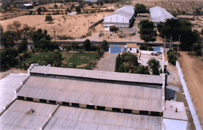 Guar seed. Agricultural experimentation at various stages is also conducted on this farm to help us in our endeavour to continuously improve the quality of our product(s).
Our daily production capacity of 15 Metric Tonnes of Guar gum splits and 15 Metric Tonnes of Guar gum Powder speaks of our long industry experience and use of innovative new technologies which helps you reach higher and go further.
We hold memberships of the following Government organisations/Pr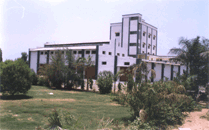 omotion Councils :
a) Agriculture and Processed Food Export Development Authority
b) Indian Trade Promotion Organisation
c) EAN International (India)
For the best in quality, value and availability, choose only Shree Arbuda Guar Products.